Serving Our Buyers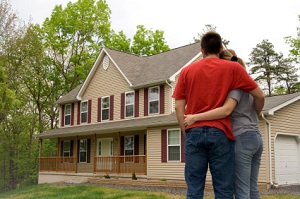 Every buyer has a wish list and a budget. Finding the time to put it all together and search for the perfect home is the hard part! Wouldn't it be nice to just answer a few questions and have potential listings "magically" appear in your inbox? Our agents watch the local database every day and can set you up to receive automatic emails of properties that meet your criteria...whether they are new listings or listings that have been reduced in price to fit your budget. We can bring the local real estate market directly to you!

In addition, we facilitate all the details from financing options to home inspections to the mountain of paperwork set before you at the closing table. Start to finish, we are with you every step of the way. There are over 1000 real estate laws to consider and having a professional real estate agent can make the difference in whether you have a pleasant home buying experience or one full of stress and uncertainty.
Let's Get Going!
Ready to enter the wonderful world of real estate? Let's get going! Whether you are buying or selling the smallest piece of property or the highest end waterfront, we would consider it an honor to serve you. Contact Us today!