Home inspections are an essential part of the home-buying process. Buying a home without one is the same as buying a car without taking it for a test drive.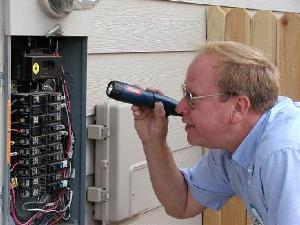 Since you'll be the one paying for the inspection, it's important to know what you'll be getting for your money.
A qualified home inspector combs a property's visible and accessible areas to identify any health and safety problems, positive or negative conditions of the property and any conditions that need further specialized attention.
An inspection includes structural elements such as the roof, foundation, walls, windows, doors, insulation, basement or crawlspace and attic. Electrical, plumbing, heating and cooling systems are also part of a home inspection. It can even include examination of appliances and should also report any evidence of termites.
Once the inspection is complete, a home inspector provides a written, comprehensive report detailing any issues with the home. Considering how much an inspection can save you by avoiding potential disasters, it is money well spent!
So, be smart and hire a professional home inspector when purchasing a home!
Call, text or email Shannon Copeland today for all of your real estate needs!
270-205-0236
shannoncopeland@mchsi.com