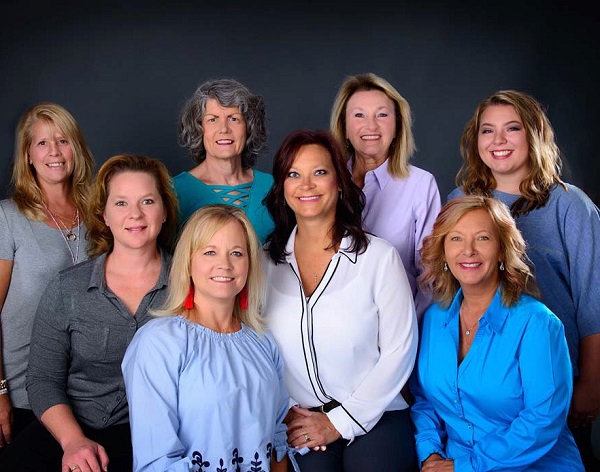 1st Row: Shannon Janic, Kim Elkins, Stephanie Clark,
Shannon Copeland (Associate Broker)
2nd Row: Sue Grimm, Becky Ray, Sandra Phillips (Principal Broker),
Carly Copeland (Administrative Assistant)



What Makes Park Avenue Properties Different?
Every day is a great day at Park Avenue Properties! We have welcomed buyers and sellers into our office, and into our lives, for over 12 years. What makes us different than other agencies? First and foremost, each of our agents is a dedicated Christian. We bring those traditional values to work with us each day and include them in our professional practice. We believe that is the reason our company continues to grow and enjoy success.

In addition, our agents work as a team. There's no "each man for himself" philosophy here. Our agents meet regularly to discuss the needs of our buyers and sellers and we put the whole team to work for each and every client.

Meet Our Agents
Working under an experienced licensed broker, all of our team members are well-trained professionals with extensive knowledge about the local real estate market. We invite you to meet Our Agents and read their personal profiles along with Testimonials shared by our clients.

Office Amenities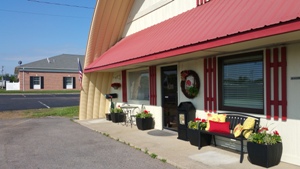 Park Avenue Properties is located in Marshall County, the heart of the Kentucky Lake and Lake Barkley areas. We are central to all surrounding counties (McCracken, Calloway, Graves, Lyon, Livingston, Trigg) which allows us to serve these areas with ease.

Our office is fully equipped with an integrated network of computer and communication systems. We have instant access to the regional Multiple Listing Service, Public Record Searches, and many other tools and services that our agents use to better serve you.

Serving Our Buyers
Every buyer has a wish list and a budget. Finding the time to put it all together and search for the perfect home is the hard part! Wouldn't it be nice to just answer a few questions and have potential listings "magically" appear in your inbox? Our agents watch the local database every day and can set you up to receive automatic emails of properties that meet your criteria...whether they are new listings or listings that have been reduced in price to fit your budget. We can bring the local real estate market directly to you!

In addition, we facilitate all the details from financing options to home inspections to the mountain of paperwork set before you at the closing table. Start to finish, we are with you every step of the way. There are over 1000 real estate laws to consider and having a professional real estate agent can make the difference in whether you have a pleasant home buying experience or one full of stress and uncertainty.

Serving Our Sellers
Our motto is "More Than Just a Sign in Your Yard" and here's why. First, you need to know what your property is worth - not necessarily to you - but to a willing buyer. That's where our FREE Market Anaylsis comes in. We'll compare your property to other similar properties that are currently on the market or have recently sold and compute a suggested selling price.

Once you choose to put your property on the market, you receive the benefits that only a professional real estate agency can provide. Nearly 90% of all home buyers begin their search on the internet so we focus on marketing your property where the buyers are looking for it:
Entry into the regional MLS database provides exposure to all real estate agents and their clients
Syndication to over 30 popular internet search sites including Realtor.com, Zillow, Trulia, Homes.com, Yahoo Classifieds and many more
Placement on VCI Classifieds, the largest regional classified website in Western Kentucky
In addition, we will make sure your property is well represented with high quality photos, descriptions and accurate details. Your Park Avenue Properties agent will track inquiries, coordinate showings, provide feedback and discuss strategies with you on a regular basis. No muss...no fuss...your goal is to sell your property and that is our goal, too.

Let's Get Going!
Ready to enter the wonderful world of real estate? Let's get going! Whether you are buying or selling the smallest piece of property or the highest end waterfront, we would consider it an honor to serve you. Contact Us today!