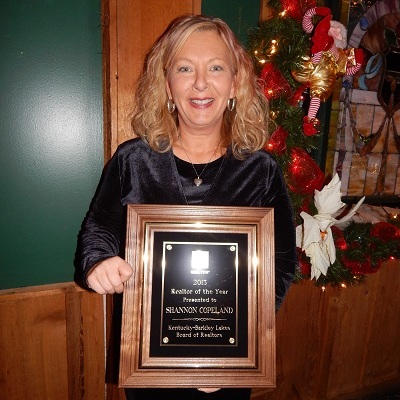 Nominated by her peers for her professionalism and dedicated service, Shannon Copeland was awarded Realtor of the Year at last week's Kentucky Barkley Lakes Board of Realtors annual banquet. We are so proud of her and what fun it was to see Shannon just about speechless (Shannon speechless??!!) when they called her name!

Our agents stay involved with the local Board because they make important decisions that ultimately affect you, our clients. Past Presidents from Park Avenue include Kimberlee Copeland, Becky Ray and Sandra Wright Phillips.

Over 85 Realtor members attended this year's banquet held in Grand Rivers, KY. Click here to read more about the festivities and awards.